At 20 years old, Regina McMichael got the call that her husband had died falling off a roof at a jobsite he was working. That was the day her safety career started.
At an age when most people are just starting to think about what it means to be an adult, Regina went from planning a funeral, to investigating her late husband's accident, to transforming her workers' compensation benefit into a university degree in safety, to participating in the writing of the OSHA fall protection guidelines that could have prevented her husband's death.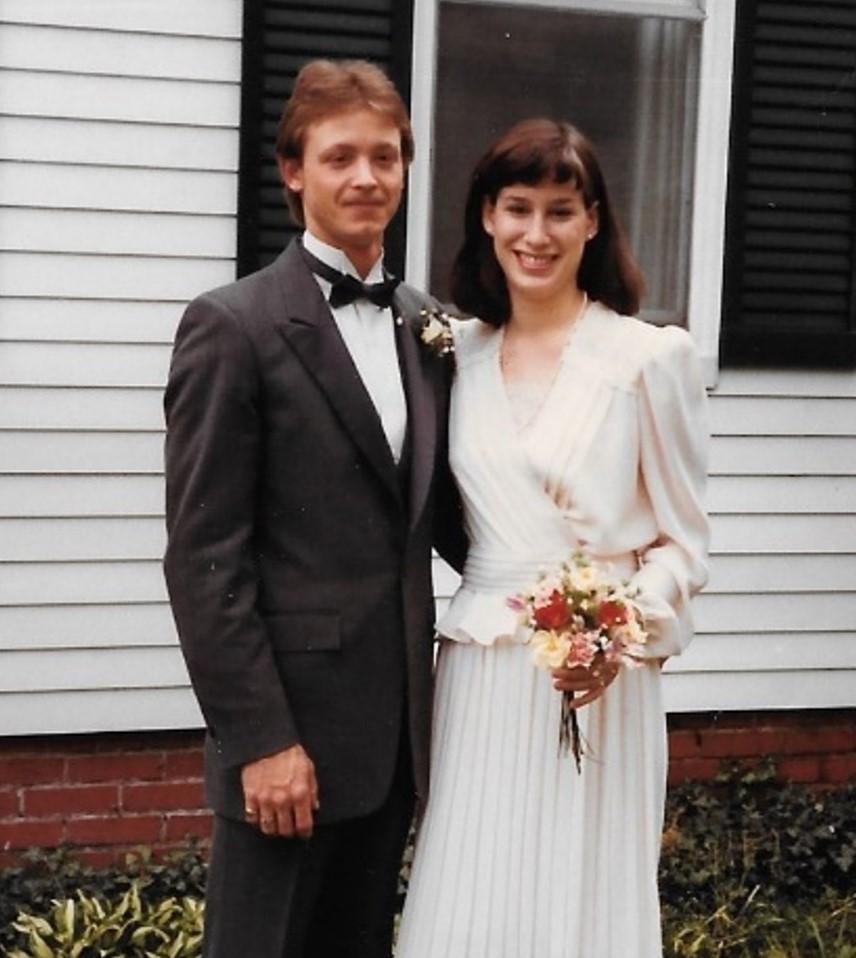 Today, she's a world-renowned inspirational safety speaker and trainer whose energy, humor, and engaging style draws rave reviews from clients like General Motors, the National Safety Council, and the American Society of Safety Engineers, among countless others.
Why does Regina get such high ratings from everyone who hears her speak? Because of her passion, safety is not just a job.  It's personal and she helps others find their passion for safety.
That's why she's able to transform safety from a dry, boring compliance issue, to a living, breathing, vitally important human issue. These days, conference attendees are looking for more than just entertainment. They're looking for someone who can motivate and inspire them and to give them a sense of direction. Regina delivers on all three counts. Conference after conference, people who hear Regina speak report walking away invigorated, full of new skills they can use right away.
Regina delivered her first safety training just weeks after graduating from university and she hasn't stopped since. She is equally effective in front of a crowd of thousands as she is at mentoring people one on one. Her trainings and keynote speeches drive home the point that when we create a vibrant safety culture, we are creating a happier, healthier, and more profitable organization.
Regina at a Glance:
Regina has 31 years of experience as a safety expert.
Her presentations have been named among the National Safety Council's top ten sessions.
Her live and online training courses are known the world over for their remarkably engaging methodology.
Serves as a trusted coach and mentor for safety experts and supervisory staff.
Acts as the go-to translator of techno speak for training manuals, videos, and articles.
Contributing author for Training and Development for Dummies and the author of more than 30 published articles.
Regina is known as the Safety Training Ninja and is the founder of Peace, Love and Safety. She loves traveling the world delivering her safety and leadership messages to all types of organizations.
She is the President of The Learning Factory, an education and training company that is revolutionizing conversations around safety, risk management, and leadership..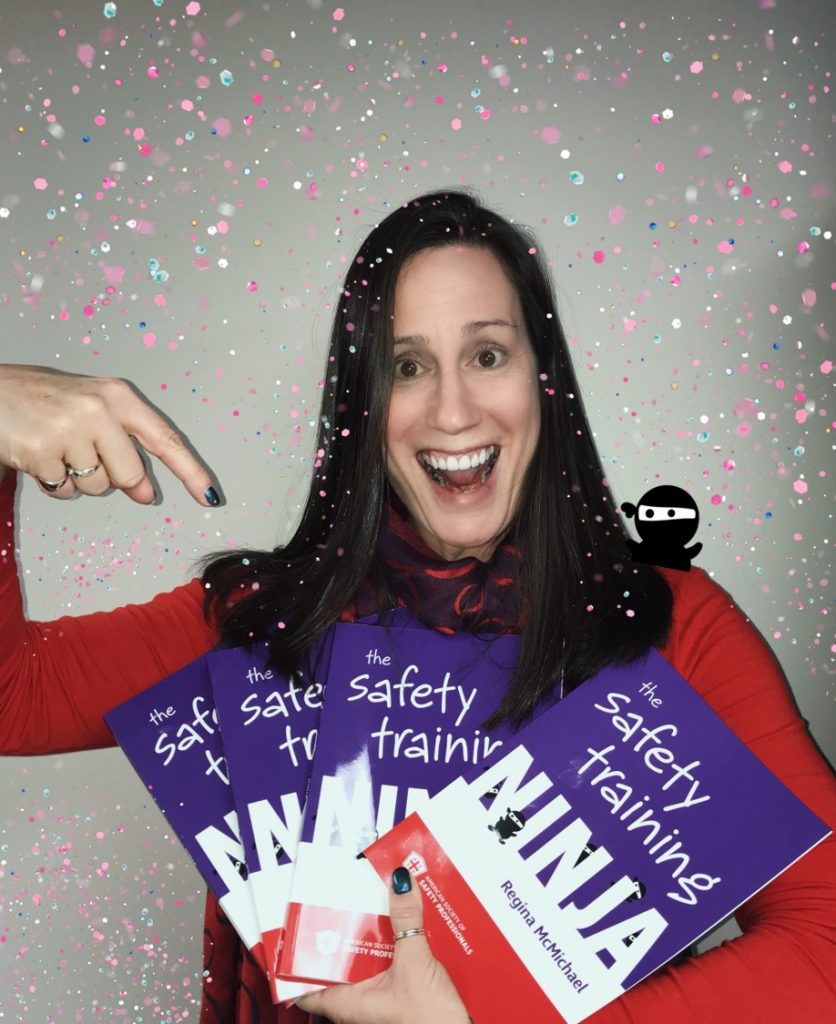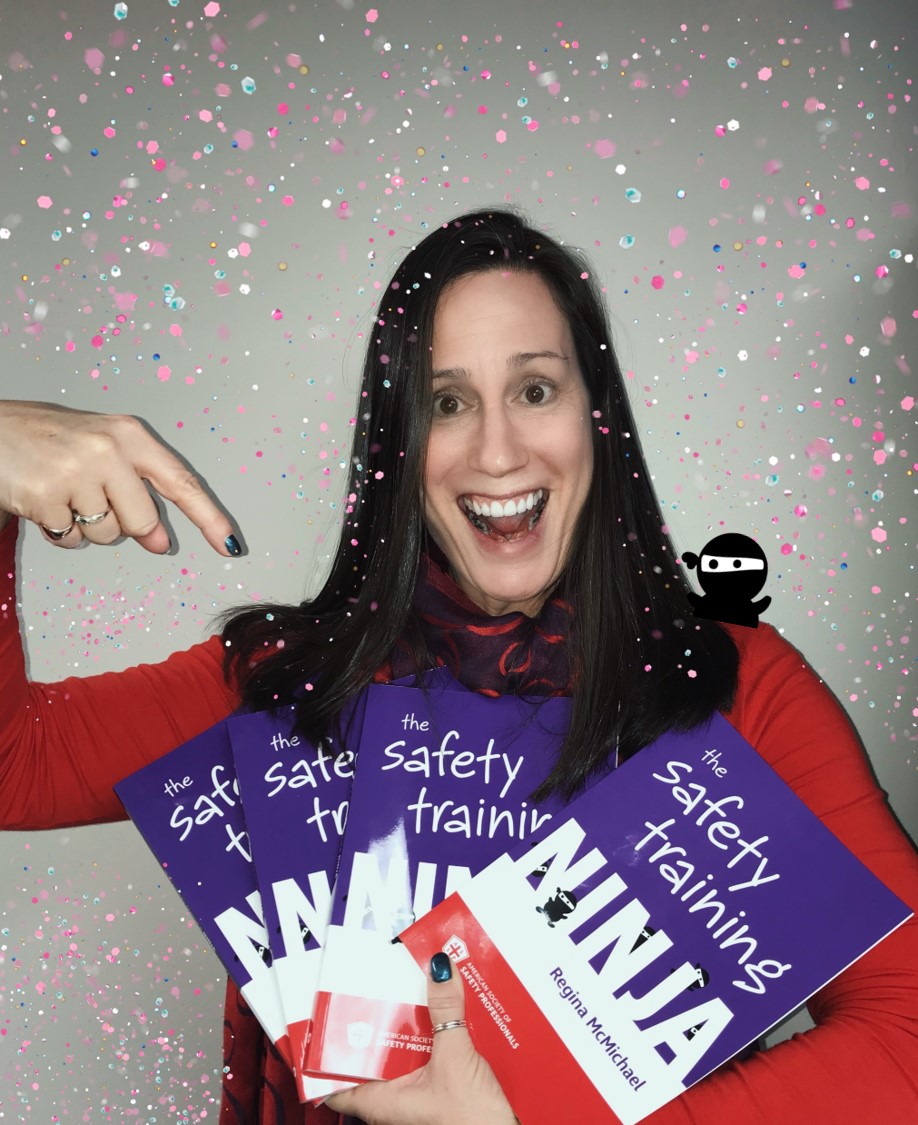 Regina has wowed audiences from:
American Society of Safety Professionals
Associated General Contractors of America
Association for Rubber Products Manufacturers
Association for Talent and Development
Association of Hazardous Material Professionals
Board of Certified Safety Professionals
Board of Certified Safety Professionals GA ASSE
Building Performance Institute, Inc.
Canadian Society of Safety Engineers
Charlotte Regional Safety and Health Conference
Colorado Safety Association
Construction Association of South Florida
Heavy Contractors Association of America
Indiana Health and Safety Conference
Mechanical Contractors Association of America
Missouri Mining Safety and Health Conference
National Association of Home Builders
National Lumber and Building Material Dealers Association
National Portable Storage Association
National Safety Council
Newfoundland and Labrador Construction Safety Association
Southern Gas Association
Voluntary Protection Programs Participants' Association
World Safety Congress
Regina has improved safety cultures across a wide variety of industries, including:
Construction
Manufacturing
Aerospace
Insurance
Municipalities
State Government
Trade associations
Many more