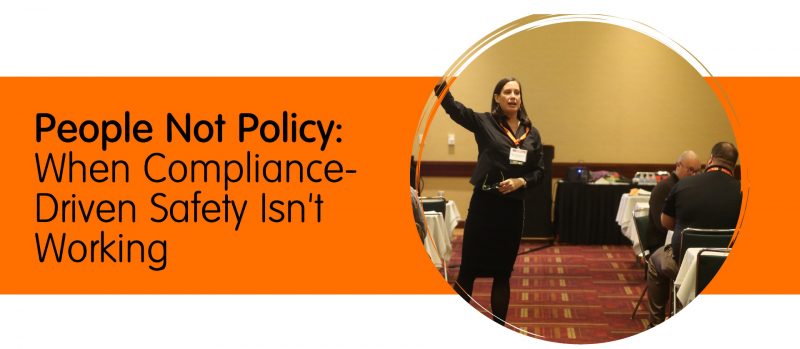 People Not Policy: When Compliance-Driven Safety Isn't Working
Can you tie a profitable company to a safe company, and not mention any regulating agencies? Yes, you can! Let's bring the humanity back into safety, and make it easier for everyone.
Running your safety program from a place of fear and defense rarely keeps anyone safer and never makes our jobs any easier. The trap of compliance- driven policies often leads to dry, dictatorial, uninspiring leaders who don't really teach, or reach, anyone.
The safety industry is missing an opportunity to make safe behaviors and caring for others, about showing and acting on our humanity.
So, let's do it a better way!
At the end of this program, learners will be able to:
Discuss why compliance-driven effort does not mean a safe workplace.
Identify opportunities in their management styles to change and adapt to make safety about people not regulations.
Implement safety communication techniques to move towards a safer workplace.
Read what attendees have to say about Regina McMichael…
Regina McMichael gave a seminar on how to ensure safety trainers are able to provide adequate training. We were very impressed with her topic and her style. After further discussion with Regina, we were amazed to hear of her personal story of how she was led into the world of Safety. From this conversation we decided we wanted her to be a keynote speaker at our upcoming UAW-GM Health & Safety Conference and we were not disappointed. She did an excellent job of engaging the audience with high energy, laughter (even with a pretty heavy topic) and providing informative information.