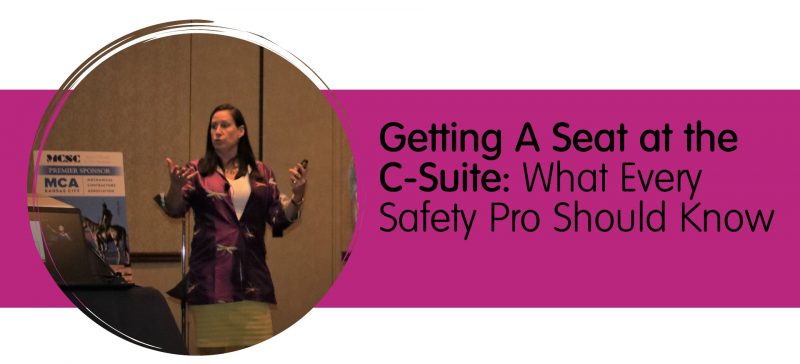 Getting A Seat at the C-Suite: What Every Safety Pro Should Know
Learn the indispensable tactics every safety pro needs to be effective. You need management to support and fund your initiatives, but sometimes this feels like running head first into a brick wall. The secret to success lies in getting and keeping a seat at the highest decision-making table in the C-Suite. That seat is ready and waiting for a safety leader who understands how to take it. In this session, you'll learn how to achieve that connection with the senior leadership at your organization. Come hear Regina's signature engaging, informative style and learn everything you've been missing when it comes to communicating with your senior leadership!
At the end of this program, learners will be able to:
Identify the power structures in your organization and what that means for you.
Discuss your own opportunities for the CSuite.
Implement strategies that will influence your workforce to work together to achieve safety goals.
Read what attendees have to say about Regina McMichael…
I have had the opportunity to listen to many speakers, and Regina McMichael is undoubtedly one of the best there is. Regina performed some heavy lifting for Findorff as she was our keynote speaker as well as the leader of one of our two breakout sessions in what was hands down our best safety event to date! Findorff has seen increased involvement and interest in our safety program, and much of this is a result of Regina's message. I highly recommend Regina McMichael for anyone looking for an experienced and inspiring expert in the field of safety!