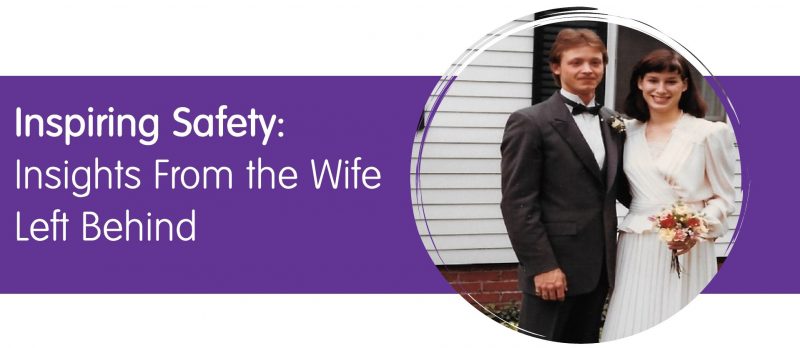 Inspiring Safety: Insights From the Wife Left Behind
Imagine the perfect safety world, where the workers thank you for your help, training is easy, valuable and effective, and everyone thinks you are awesome for all that you do. Heck, you are a safety superhero! But that is not how it is. In fact, some days, it's hard to remember why you do this job in the first place. In this program, Regina will revitalize your passion for safety and remind you that it's about the little acts of safety that keep workers engaged.
Regina started in safety when she suddenly found herself planning a funeral after her husband fell to his death while employed as a roofer. That began her journey to save just one life to make up for the one she lost. Your audience will go from struggling with the day-to-day challenges of the compliance-driven work mentality to remembering that working in safety is full of amazing opportunities to help people see the little wins that happen along the way.
At the end of this program, learners will be able to:
Gain a new perspective on the impact of the loss of a life and the opportunity to save one.
Learn the only way to truly ensure safety on the job (it's not what you think).
Ignite your dormant passion for what you do and transform it into the ability change your life and the lives of those you work with.
Read what attendees have to say about Regina McMichael…
I knew after seeing your presentation that you, your energy, your message and especially your story would also captivate my organization and be very effective in engaging our very diverse 10,000+ workforce. Keep telling your story to reinforce your safety message that keeps workers safe. As a fellow CSP, and a CIH with 25 years of experience in the safety field, I can really appreciate the value of effective safety training. I can confidently say that you have that safety speaker "Special Sauce" that's needed to deliver an effective and memorable safety message with apparent ease. Your presentation really helped to enhance our safety culture and take it to the next level.