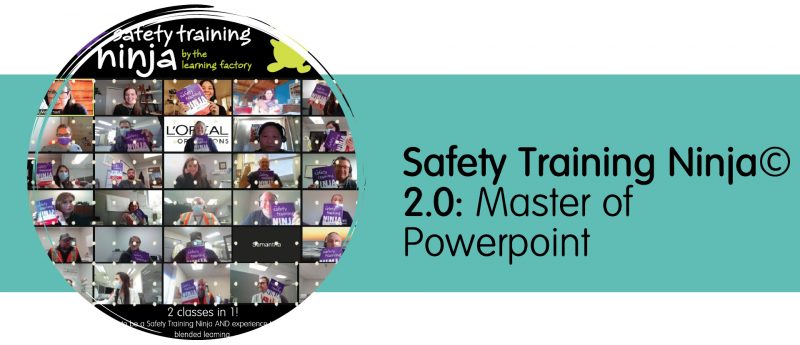 Safety Training Ninja© 2.0: Master of Powerpoint
Ninja 2.0 will focus exclusively on how to leverage PowerPoint more efficiently, effectively and for a better training program your learners will actually want to attend. PowerPoint is not a weapon, it is a gift if you can master the amazing extras that have been added to the software over the last several years! Find out about image manipulation, template usage, SmartArt, color palettes and of course other details to make your presentation awesome! Couple these tools with other valuable Ninja skills on developing effective training programs and you are one step closer to your goal of great training!
At the end of this program, learners will be able to:
Explain 5 ways to manipulate images for better visual quality.
Demonstrate how to create short cuts to make faster, better presentations.
Identify tools and tricks for templates, colors, fonts, shapes and more!
Read what attendees have to say about Regina McMichael…
I want to take the opportunity to express our gratitude for sharing your story and presenting at our 5th Annual Professional Development Conference. As the opening keynote speaker you set the tone for the entire day to be purposeful in our actions as safety professionals. A sentiment that many of us share, but struggle to put into action in an environment of competing agendas and organizational fire drills. I can honestly say that as an active speaker on the circuit, and having seen many safety professionals speak, your presentation was captivating and moving. I highly recommend! It is apparent that your impact on the safety profession and the people you touch has positively influenced and potentially saved so many lives.