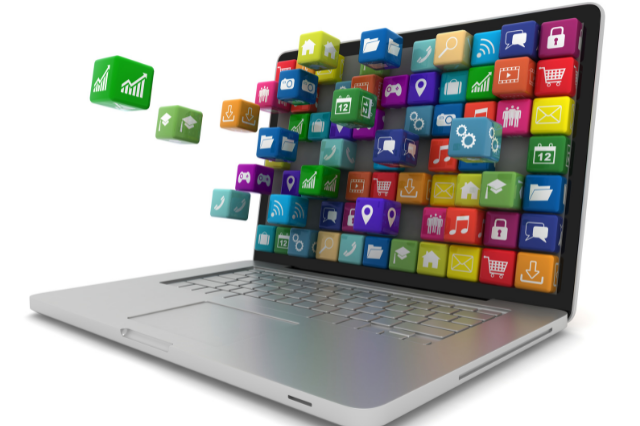 When it comes to creating great training, there isn't a single approach that works for everyone – and that's okay! Trainers and facilitators can improve their Ninja skills and add to their toolkit to improve learning transfer and keep our people safe.  Whether it is virtual or face to face there are several online training tools out there that are designed to make training better for those who are trying to help others learn. 
From online graphic design software to templates and video help and even audio editing here are some online tools to check out while designing your presentations or course work: 
Canva
Canva is an online graphic design platform that allows users to create a large variety of projects such as graphics for social media platforms, job aids, safety posters, documents, presentations,  and more. The presentation creation feature is particularly useful; with tons of pre-made templates at hand, this tool comes in handy in a pinch when you don't have the time to design a presentation from scratch. Simply choose a template, customize it with your content, and download straight to your device. Depending on which version you use you can even add in your logo, company colors and site specific pictures.  For this Ninja, Canva is super awesome for creating job aids to reinforce learning.
Piktochart 
Another great tool for creating eye-catching infographics, reports, presentations, and more, is Piktochart. Piktochart users will enjoy features such as the ability to collaborate on designs, as well as use the software to visualize data such as financial reports, timelines, and processes. If your training course includes a lot of data, then this tool is a fantastic option for you; take advantage of Piktochart's charts & graphs features which allows users to create line graphs, bar graphs, donut charts, pie charts, scatter plots, and comparison charts. Again, great for job aids before, during and after training.  Group collaboration only comes with the paid version though.
Lumens
Let's face it – we live in a world that thrives on technology. There are plenty of ways to incorporate technology – such as video – into presentations that occur either remotely or in-person. Lumens offers an array of cameras and softwares for corporate, education, government, medical, and other uses. I love to use lumens to make simple videos for micro-learning – I like that you can have your script in the video in case the viewer can't use audio or wants to read the words along with audio.
Visit the Lumens website to see how their products and software can help take your training presentations to the next level.
QR Codes
Yes – you read that correctly! Believe it or not, QR codes are absolutely useful in the safety training world. These digitally generated codes are perfect to use on business cards as well as within presentations or online course content for easy access to downloadable resources. Basically, anywhere you want people to find information about your training, slap a QR code and you're good to go. Imagine making a short video of how to safely operate a new piece of equipment, you take that video and house it someone accessible online.  Now when your people scan the code they immediately watch that safety video – even better make a sticker of the QR code and actually put it on the equipment.  Boom instant training tool access!
There are plenty of places to create a free QR code online, such as the QR Code Generator here. 
Powtoon
If you're looking for a captivating way to present information, check out Powtoon. This cloud-based software gives users the option to create fun, attention-grabbing videos and presentations that look and feel professional. The user-friendly interface makes it easy to choose from a variety of templates as well as add customizations such as graphics, animations, and more. I have been using Powtoon a lot lately, I love mixing up graphic and content styles so it resonates with more audiences – plus it's fun.
Try Powtoon for free and take your presentations to the next level. 
Audacity
This is forever free, but don't let that scare you. Audacity is an easy-to-use, multi-track audio editor and recorder for Windows and Mac.  It is truly the standard for almost everyone I know in the training world.  Despite a lot of programs coming with audio recorders in them, I still only use Audacity. Plus I like to keep the audio files outside of the project and import them in when ready. It's easy to use to record and export into different types of audio files.  The editing quality is great with a lot of choices.  I basically use about 6 to 10 functions for my work and ignore all the rest. 
Try Audacity for free for all your audio recording and editing.
This may seem like a lot of technology to master and if that makes you pause, consider who on your team can help with this.  Having other staff manage the tech side while you focus on the safety content might result in some seriously awesome content.
Need help reaching your audience? Regina McMichael offers inspirational and motivational public speaking services that will help your employees care more about safety in the workplace. Contact Regina here to learn more today.